BOB C. POWERS SCHOLARSHIP
Scholarships are just one way we give back and contribute to our mission of supporting youth, agriculture and community! Applications are due June 1st, and recipients will be notified by June 15th.
1. Students applying for this scholarship must be a graduating senior from a public, private, or home school, in the year making application to college.
2. The basis of consideration will be participation school, community, FFA, FHA, and 4-H activities. Financial need and ability to accept responsibility will also factor into consideration.
3. This scholarship is in the amount of $2,000.00 that is paid directly to the school at $1,000 per school year. Should the scholarship recipient drop out or fail to complete the semester, the remainder of the scholarship will be terminated.
4. All applicants must be accepted to an accredited junior college or university. In the event an individual is selected and then fails to be accepted, the scholarship will be awarded to the committee's alternate selection.
5. A copy of the invoice or an acceptance letter by the junior college or university must be given to the scholarship committee showing the applicant is enrolled on a FULL TIME basis, equivalent to a minimum of 12 semester hours, before payment will be remitted. To receive second semester assistance, a copy of grades and enrollment papers must be submitted.
6. To be considered for this scholarship, the student must complete, in its entirety: the application and have the required signatures affixed, , enclose two (2) letters of recommendation (one from a school representative and the second from a person of your choice), enclose two (2) photos with this application. These photos must be suitable for publication.
7. Selection of this scholarship recipient will be based on application information and is not subject to discrimination based on sex, race, creed, color, handicap, or religion.
8. Recipient must be enrolled in good standing and attending their junior college or university in the fall semester following selection. If this is not possible, a letter must be submitted requesting postponement and is subject to approval on the basis of need.
9. Selection of the scholarship committee is final. This application must be received by June 1st of the year applying. The recipient will be notified by July 15th. If requested, the recipient must be present for an interview or presentation of the scholarship.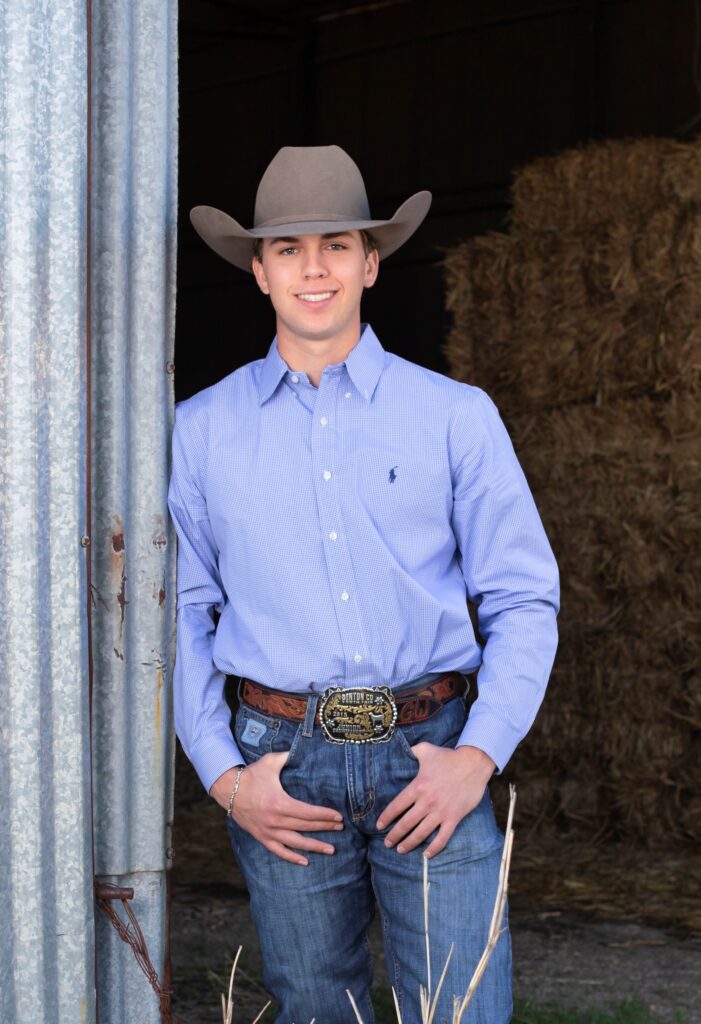 2023 RECIPIENT
Graham Whitewood – Sanger, Texas